Looking for someone to write your grant application or tender for you?
Training in grant writing
There's no boring death by Powerpoint when we're facilitating a training session!
Our Principal Consultant Renée Madsen is a Certificate IV qualified trainer and assessor, delivering interactive grant/tender writing workshops that leave people feeling positive and inspired to give it a go.
Our workshops are proven to help people get more grant funding
-
read testimonials
below or
watch the videos
.
Participants say the training gives them a huge confidence boost, and many of them go on to submit a successful grant application soon after. More experienced participants use the skills they've learnt in our training to improve their approach to grants and tenders.
We use real-life examples with plenty of time allowed for questions, discussion and sharing of information and ideas among participants.
We've presented to over 200 attendees so far, including sold-out workshops for small business, not-for-profits and volunteer community groups across North Queensland.
Contact us
for a quote to deliver in-house training at your workplace, community hall or wherever you like. If you're keen to join our next public training course,
contact us
or
follow us on LinkedIn
and we'll let you know when the next course is. Check out these
5-minute training videos
Renée created for Volunteering North Queensland.
"I've been successful with 4 grants so far as a result of doing Renée's grant writing workshop [over $11,000]. It's also given me a huge confidence boost - I've been applying for grants left, right and centre! Couldn't have done it without Renée's training! Renée provided follow-up support after the workshop so I was able to get some advice on grants that I've written."
Jean Barnett
Family Support Hub Coordinator, Community Gro
"Our business was successful in receiving a grant for almost $10,000 which will allow us to release a new service that I have been dreaming about for the last two years. Honestly I would have not been successful without the skills that Renée taught me. She facilitated an excellent workshop that equipped me with the correct language and content for the application. That was what made us successful with this particular grant. Go and do Renée's workshop, you will not regret it!"
Deni Knuth Business Owner, Roofguard Roof Painting
"I went home [from your workshop] with a bag full of skills and lots of confidence, and I wrote a winning scholarship application. Thank you Renée."
"I'm doing my first big grant application. Thanks to your training I am definitely feeling a lot more confident."
"That was a brilliant session, makes me want to get straight into writing a grant."
"The workshop catered for all levels of experience."
"Good discussion and sharing of ideas."
"You made grants interesting and engaging!"
Training participants
Grant writing workshops
"We engaged Renée to deliver a series of workshops as part of our training program to equip community groups. I was impressed by Renée's communication, preparation, and flexibility to accommodate all our needs while ensuring that the workshops were engaging for the participants. I highly recommend Renée to anyone looking to engage her services."
Shane Harris
Manager, Volunteering North Queensland
Thank you to Jean Barnett for sharing the fantastic results she got from attending our grant writing course! Click the video to hear more.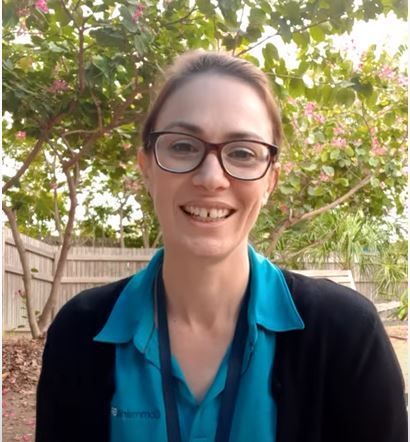 Small business grant success!
Thank you to Deni Knuth for sharing how our grant writing course helped her win $10,000 for her small business! Click the video to hear more.
Successful funding application!
Thank you to Louise Ashford Steine for this wonderful testimonial about the power of our grant writing course! Click the video to hear more.
Our grant writing training is trusted by hundreds of past participants and the following clients:
Extensive experience in writing several successful grant applications and tenders, from multi-million dollar government tenders to small community grants.

Read more

about our experience in writing grants and tenders.
Want to learn more about grants?